Did you know there are foods which are making you feel bloated and fatigued?
Have you been bogged down by extra kilos or weight?
Have you been eating too much comfort food?
Are you sick of feeling tired, bloated, and blah?
Are you ready to feel amazing?
Would you like to know how? Please read on...
How wonderful would it be to regain all your energy?
Imagine not sitting at your desk waiting for the day to end. Imagine jumping up from a night's sleep well-rested.
The solution is here, and it's called
Eliminate
With this program, you will:
#Reduce Inflammation
#Lose Weight Naturally
#Increase Your Energy
#Sleep Better
#Boost Your Metabolism
#Figure out which Foods
your unique body
Thrives From
I will be guiding you through this transformative 11-day process.
Did you know that the body carries around 4-8 pounds (2-4 kilos) of toxicity (aka inflammation) that can lead to headaches, weight gain, and bloating? It's true!
Often, we are eating foods that we think are "healthy", but that are actually contributing to the toxic load.
I have created a program that will teach you the blueprint for your healthy body. No more confusion, no more diet books, no more guessing at which foods are healthy and which foods are not.
I will guide you step by step through a proven, 3-prong approach to detoxing your body. By the time you have completed your 11-day program, you will know foods fuel your unique body and which foods sabotage your health.
Once you remove the foods that are keeping you from success and decrease the overall toxicity in your body, you will achieve your weight-loss goals and feel 10 years younger. How does that sound to you?


By the end of our time together, you will have:
▪  Eliminated foods that are wreaking havoc on your body and creating unwanted bloat
▪  Learned which foods fuel your body, as well as those that leave you feeling tired and foggy
▪   Reduced or alleviated gas and bloating
▪  Improved your digestion and started experiencing regular bowel movements
▪  Properly absorbed and assimilated your foods so that your digestion and metabolism are at peak performance
▪  Eliminated sugar or coffee cravings that leave you feeling tired
▪  Reduced inflammation that leads to bloating, headaches, and poor digestion
▪  Learned tools to de-stress in the real world
▪  Started feeling grounded, alert, powerful, and ready to take on the world of eating clean in your everyday life
▪  Jump started and rebooted your metabolism
I created this program for 6 main reasons:
1. To debunk health myths around which foods are healthy and which foods are not, as this entirely depends on your unique body
2. To provide essential cleanse support for maximum results
3. To share with you a proven approach, including what works and what does not
4. To help you ditch the diet mentality and get clear on what works for YOU
5. To teach you the tools necessary to establish life-long changes to your health
6.To help you discover which foods are making you feel crappy and which foods make you feel happy
Are you ready to revitalise your body?
Are you ready to improve
the way you look and feel?
Here's What You Get
Complete Eliminate Program
Eliminate Guide Book, Recipe Guide and Day By Day Plan
Valued at $147
Your Step-by-Step Guide- showing you exactly how to follow your Elimination Program in a safe and natural way
The Ultimate Success Kit- this kit has every tool you need to make your program success last a lifetime
Shopping List- makes shopping super easy, which makes prepping, preparing, and cooking for your cleanse super easy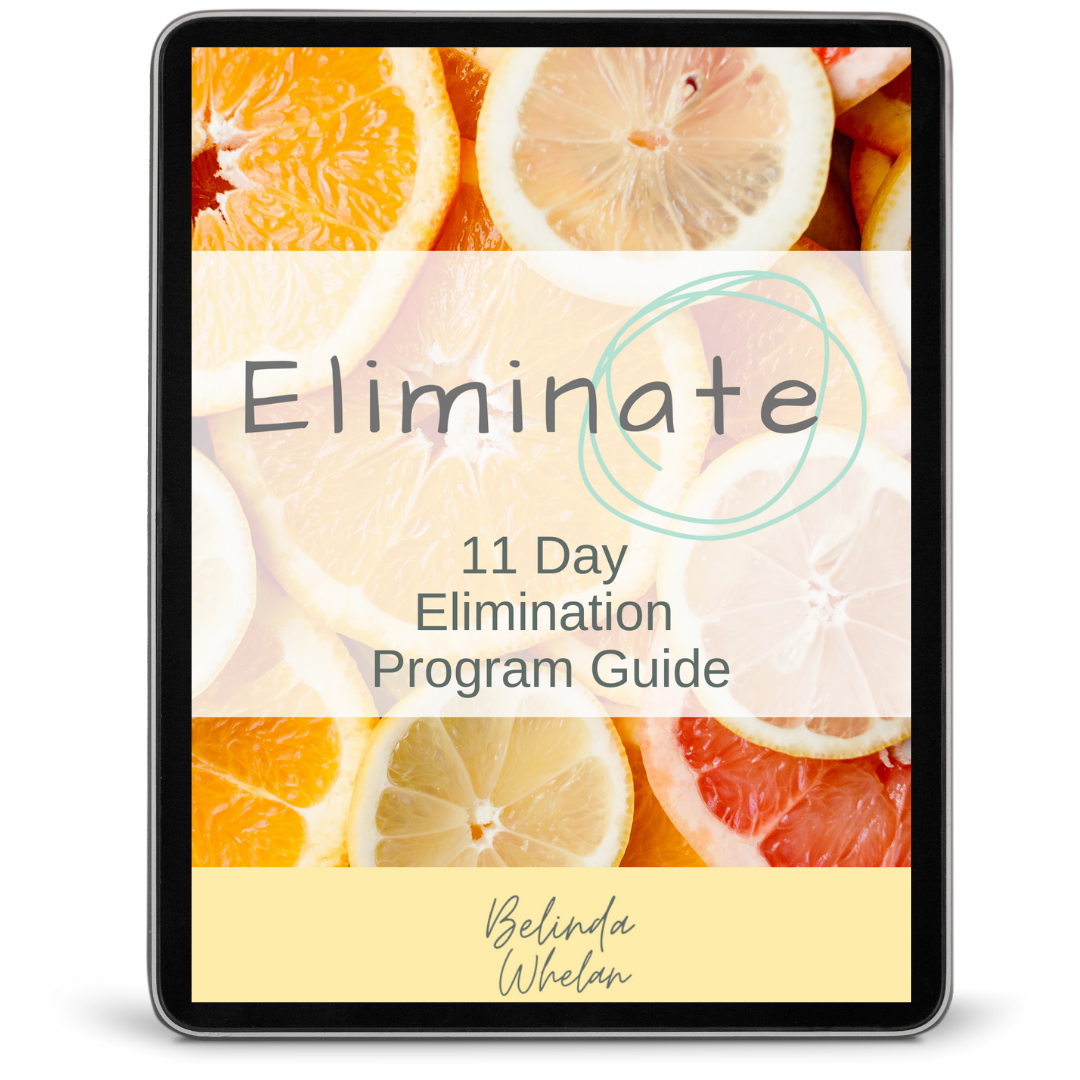 #2 -
Recipe Guide
Featuring 61 Delicious Gluten Free Recipes that will Improve Digestion, Decrease Inflammation, and keep you feeling Satisfied.
You will not go hungry on this program! You are encouraged to eat often and well.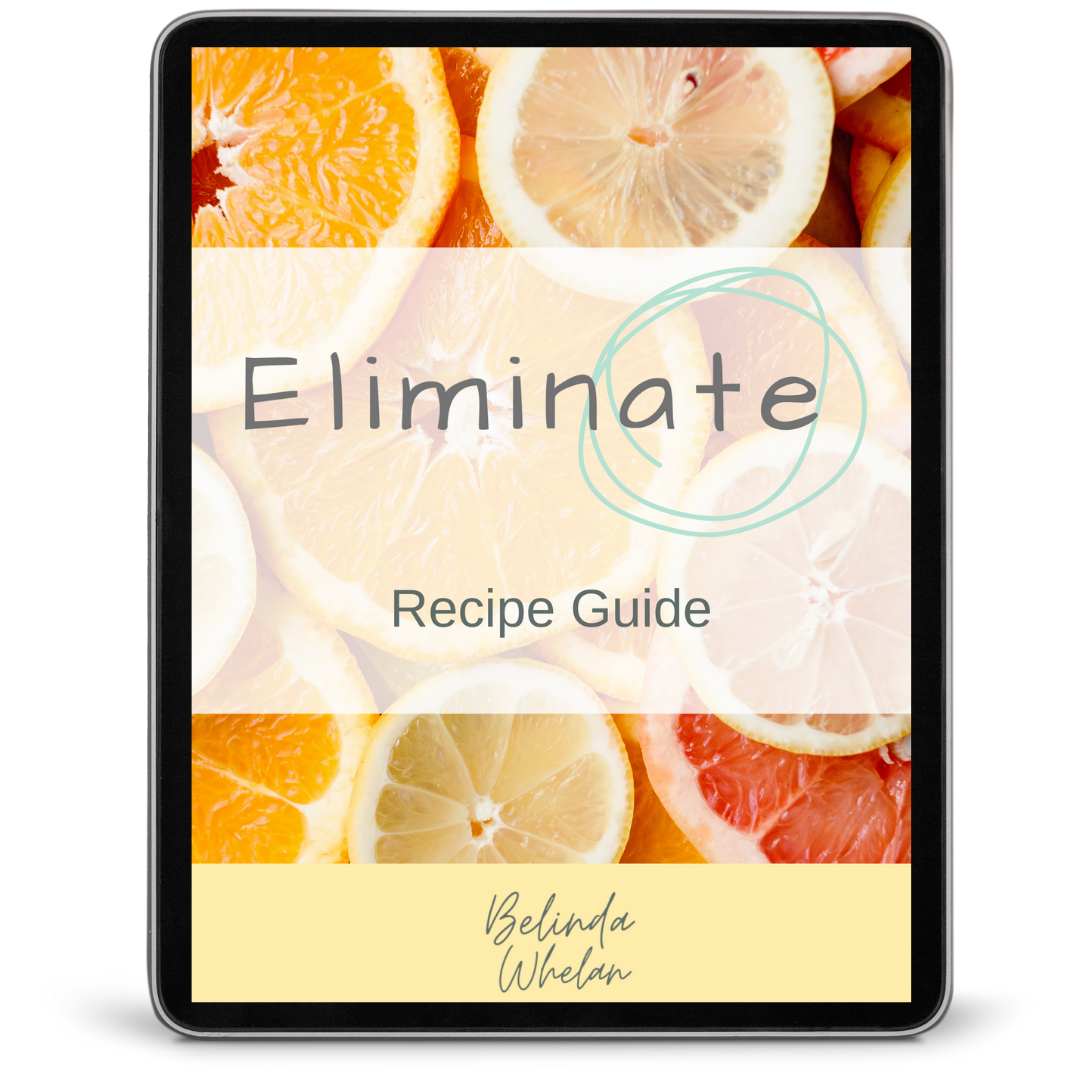 #3 -
Your Day By Day Plan
Your straight-forward reference Day By Day Plan that will help you focus on your program each day
11-Day Guide with Suggested Meals- keeps you on track with meals during Eliminate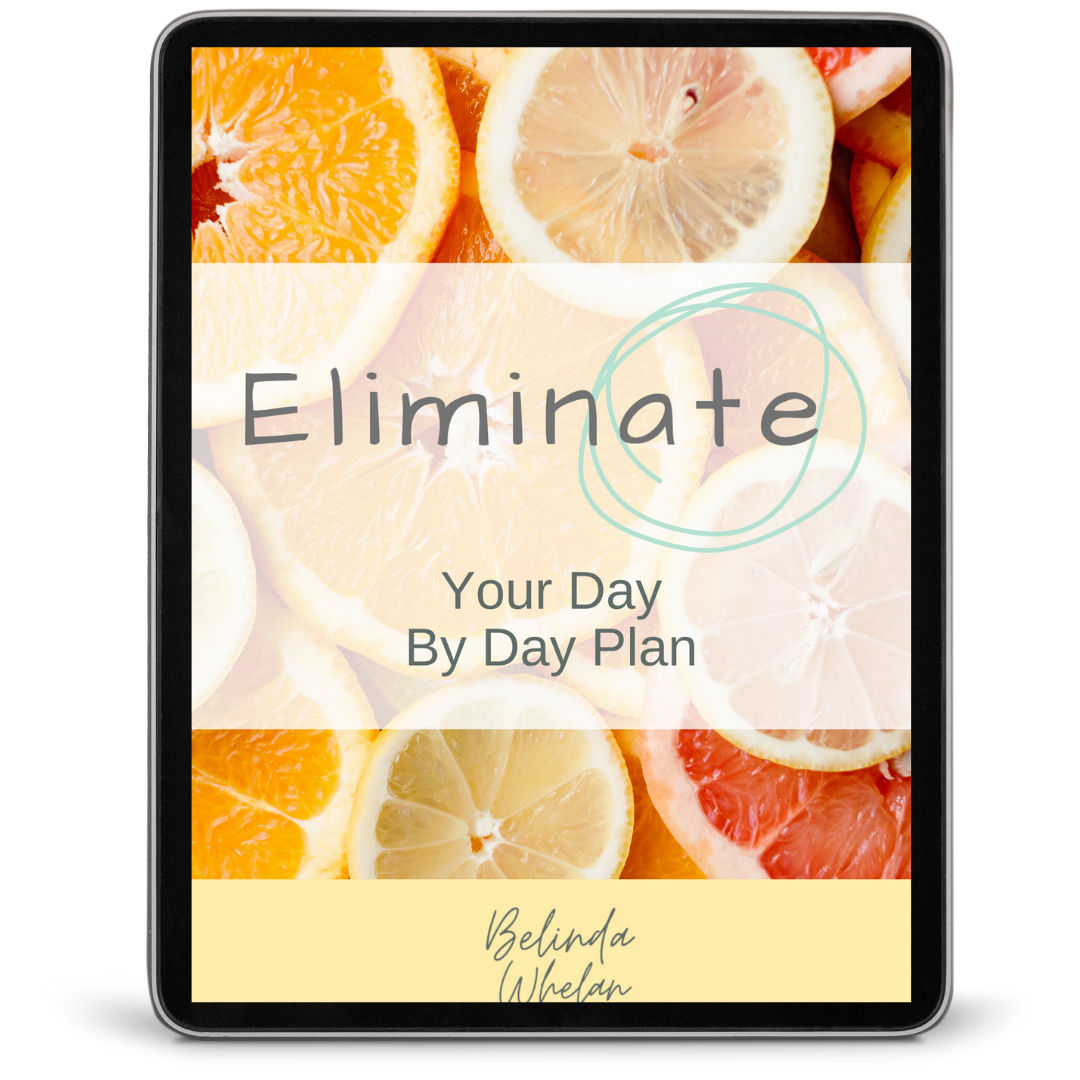 BONUS #1 -
9 Gluten Free Smoothies That Will Change Your Life eBook
Valued at $27
Perfect, wholesome recipes to keep you going long after you have completed your Elimination Program.
Packed full of nutrition and Gluten Free Ingredients, you'll love making and enjoying these smoothies.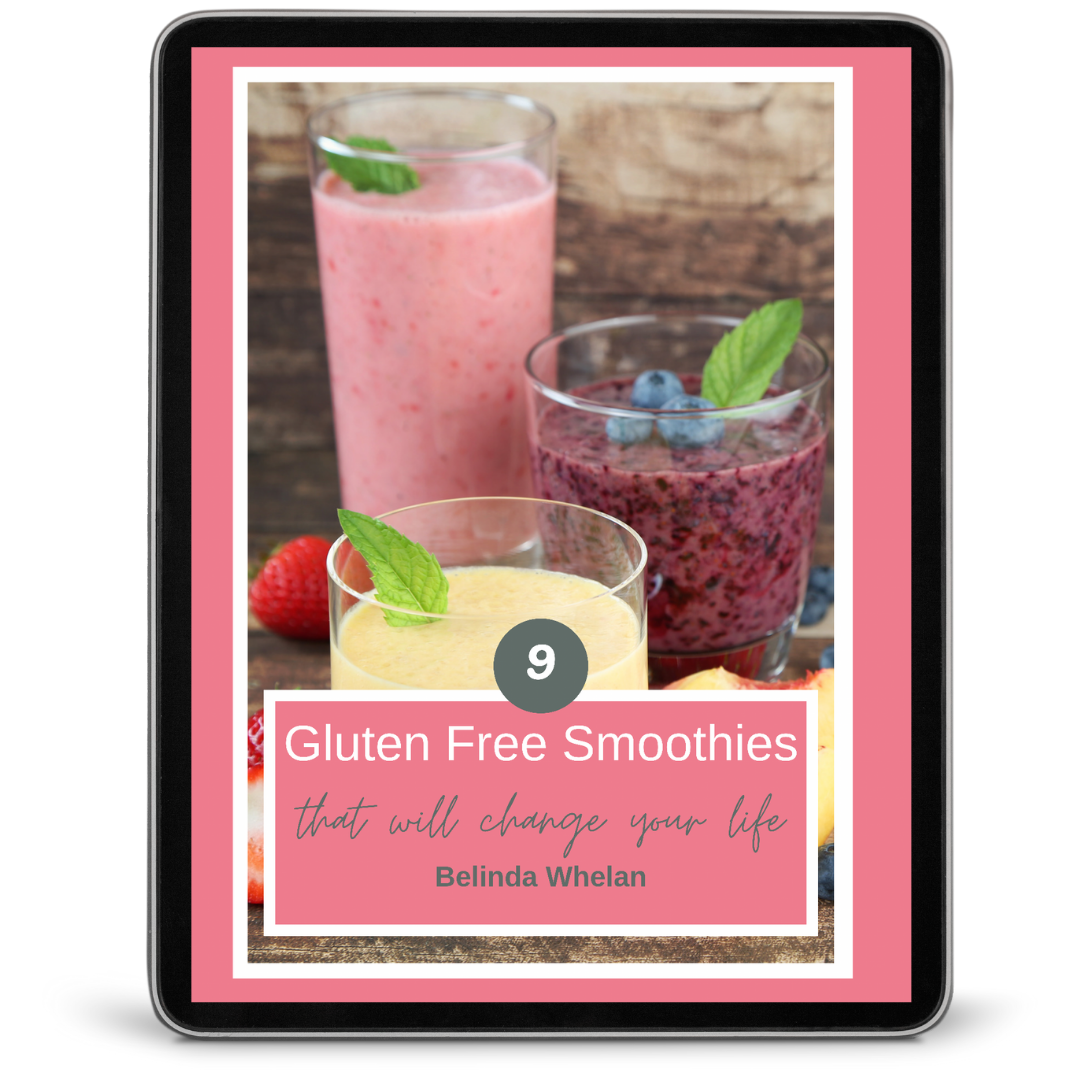 BONUS #2 -
Private Facebook Support Group
Valued at $297
Supportive Group of fellow Eliminators, ready to help you.
The opportunity to complete your program at the same time as a group for further encouragement, guidance and support.
A great space to ask me questions as you need about the program.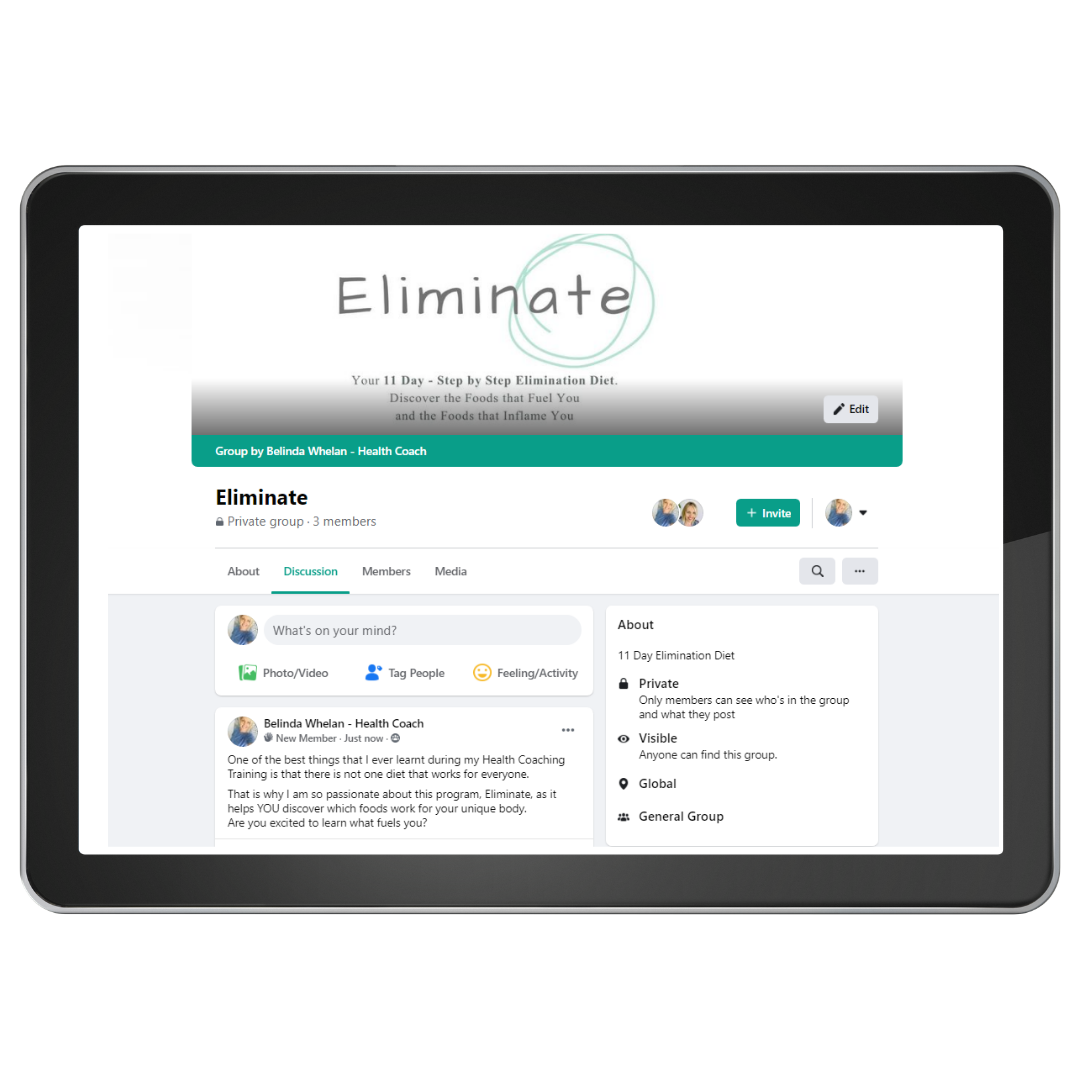 When you add the value of this offer together


You Get a Total Value of $471,
but you're going to get it all for just
$147
The Results
✔ 
Feel recharged, renewed, and revitalised
✔ 
Learn how to handle stress in your life
✔ 
Leave old, unhealthy habits behind
✔ A
ccess the tools you need to eat the right food for your unique body
✔ 
Look and feel younger than you have in years


And that's just the tip of the iceberg!
Doing an Elimination does not have to be scary, nor does it have to mean deprivation.
It's a process of discovery, of letting go of what is not working for you anymore, both physically and emotionally,especially after transitioning to living with Celiac Disease, IBS or changes in your life that affect your food intake.
Once you let go, you access freedom of both body and mind. And who doesn't want that?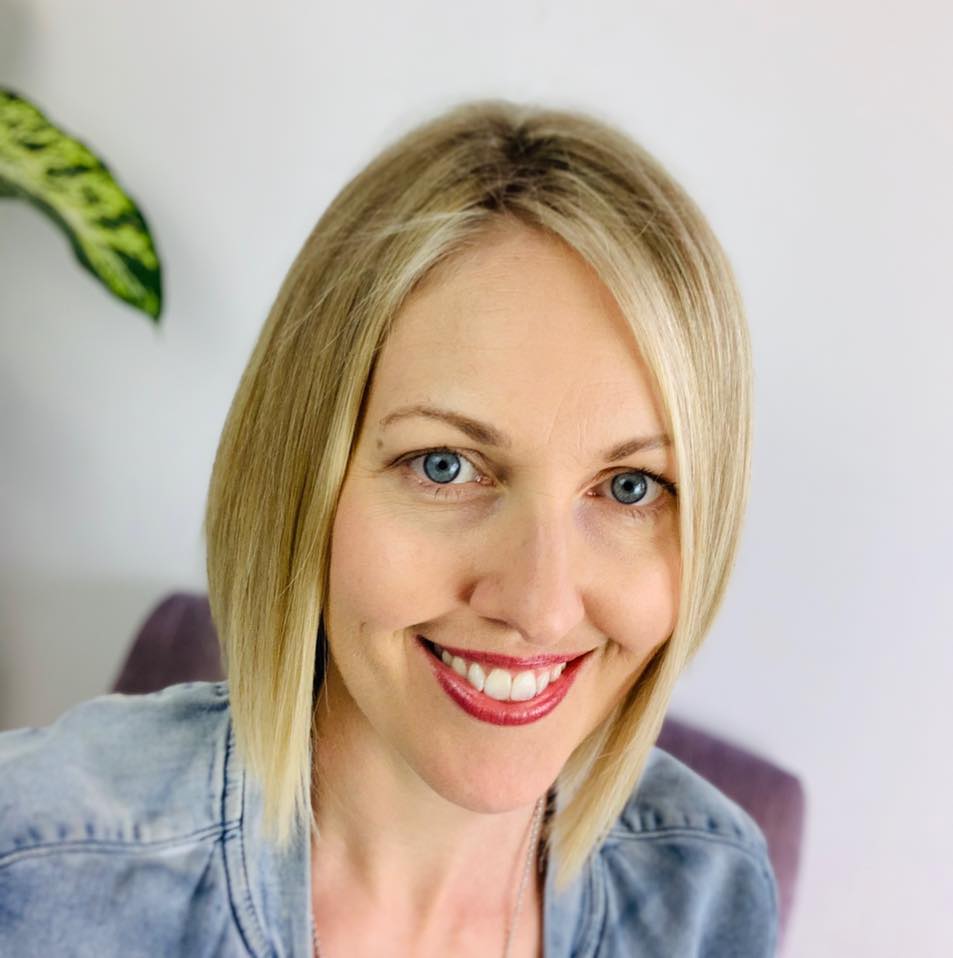 Since becoming diagnosed with Celiac Disease, I have learnt to fuel my body rather than inflame it. I now teach others to take care of their body holistically through Positive Mindset, following their Passion, seeking loving Relationships and of course taking care of their overall Health through Food, Exercise and my Eliminate Programs.
As a Certified Health Coach, I will be supporting you and guiding you through your program to learn which foods work best for YOU!
Get ready for Incredible Results like Jackie in these pics
Jackie's skin was absolutely glowing after her Eliminate Program. Sometimes words are great but in this case, the photos speak for themselves.
I can't wait to support you in looking and feeling your absolute best
Are you ready?
Still Have Questions?
No Problem!!
WILL I BE STARVING?
Not at all! There are recipes for breakfast, lunch, and dinner, and there is room for snacks in between. Every meal is delicious and created by a fabulous chef to nourish your body from the inside out. This program is not about starvation or deprivation, and we are not counting calories or dwelling on carbs. You will feel satisfied with every bite. If you do get hungry, there are extra snack recipes included!
CAN I STILL WORKOUT DURING THE PROGRAM?
Please workout during the program! If you feel tired or have low energy, exercising restores both strength and energy. During this program, you will be eating protein and drinking plenty of liquids, so if you're already exercising, there's no reason to stop! It is important to remember that whenever you change the foods you eat your body changes as well. Please consult with your doctor if you have any specific concerns about your health.
WHAT SORT OF PROTEINS WILL I BE EATING?
You will have the option for plant or animal-based proteins, which will be listed out for you in your recipes and suggested meals. There are so many "clean eating protein sources" to choose from you won't get bored with your options!
AM I ONLY GOING TO BE DRINKING JUICES AND SMOOTHIES?
No way! While there are some juices and smoothies for you to choose from, you will also be eating salads, soups, and even desserts that are delicious, nutritious, and will eliminate toxins in your body in a safe and natural way.
DO I HAVE TO TAKE SUPPLEMENTS, PILLS, AND POWDERS?
Not in this program!! The only supplement I recommend that everyone take on a daily basis is a probiotic, and you'll learn why in this program. 
CAN I DO THIS IF I'M BREASTFEEDING OR PREGNANT?
If you are nursing, I suggest that you add at least 150 grams of protein at lunch and dinner, boost your morning smoothie with a scoop of hemp or pea protein, and eat snacks in between meals. Make sure you are consuming extra fat and drinking enough liquids. This program does not include any detox-provoking agents, but again, please consult with your doctor prior to starting this program if you have any health concerns.
WILL I FEEL WEAK DURING THE PROGRAM?
You are going to feel so strong and energized it will amaze you! In the beginning, your body may go through a "healing phase" to re-balance and let go of toxicity. It is important to listen to your body through this program, and I will be here to support you with that. I will guide you step by step through exactly what can be done to reduce any unwanted symptoms that may appear. This program is completely flexible for figuring out what works for YOU!
I DON'T EAT GLUTEN OR DAIRY. HOW CAN THIS PROGRAM HELP ME?
Many people who eat very "clean" already still have room to empty out the pipes with an elimination diet and take their healthy habits to the next level. Changing up the foods we eat gives our digestion time to rest and reset, which can be helpful for anyone regardless of their current eating habits.
WHAT SIDE EFFECTS MIGHT I EXPERIENCE?
Some people go through this program and feel nothing but energised, while others may feel tired or light-headed as their bodies eliminate and let go of unnecessary toxins. The experience will differ from one person to the next, but this program is designed with that in mind, and you'll have access to all the tools you need to keep any unwanted symptoms at bay.
I HAVE A KNOWN MEDICAL CONDITION. IS THIS STILL SAFE FOR ME?
While this program is based on eating only whole foods, it is still advised that you consult your physician before beginning this or any program. 
Note: It is important to consult your physician before beginning any new eating or exercise program. This is a clean eating program designed to teach you the difference between foods that inflame you and foods that fuel you. This is not intended to diagnose, treat, cure, or prevent any disease.